This week the University of California unveiled a striking new logo and brand for their network of campuses, and it hasn't gone un-noticed. Following the trend of emotions and bright colors over words and nuance, several of the nation's most prestigious centers of higher education scrambled to cement their own continued relevance in this new era.
First to react was Harvard University:

Steeped in tradition but wanting to keep its image fresh and accessible to future generations, Harvard sought a logo that represented its historical role of bridging the gap between the upper-middle class and the ultra-wealthy.
The red square is representative of Harvard Square.
Just across Cambridge, the Massachusetts Institute of Technology displayed their own vision of the future, seen here:
Formalizing its cherished nickname, 'The 'Tute', the new wordmark also integrates important aspects of the university's cultural history. The drop-shadow, invented there in 1976, is integrated tastefully into the logo, as is the quote "How does that make you feel?"
One of the first statements made by ELIZA, the groundbreaking chatbot created by MIT professor Dr. Joseph Weizenbaum in 1966, the statement is included to give a sense of introspection, hope, and ambition to those who read it.
Back in California, Stanford, which recently unveiled their own new branding system, scrambled embarrassedly to scrap it and replace it with the Stanford Worm, shown here: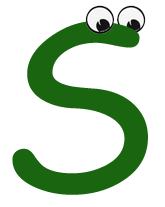 Stanford's press office announced the new logo this afternoon, citing that "The university's mascot, the Stanford Cardinal, is a bird. The early bird gets the worm. We want to attract the most ambitious students in the world, so what better logo to bring them here than an enticing worm?"
Asked why the university eschewed its traditional cardinal red in the new branding, they replied, "Everyone else is using red, and we wanted to be different."
Finally, the University of Colorado, seeing to keep itself well outside the umbrella of the larger and more famous UC, also relied on a fresh new palette to differentiate itself from the pack.